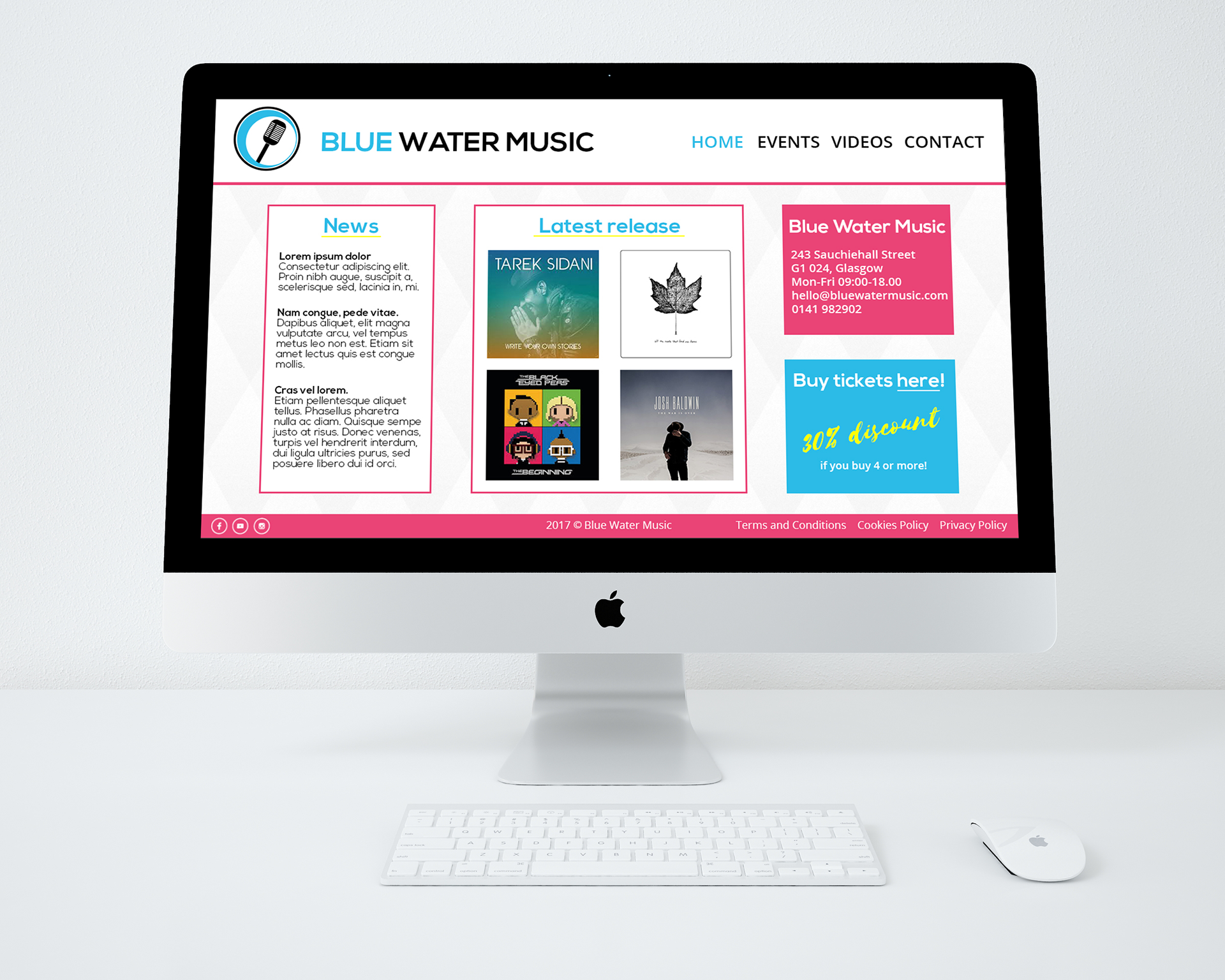 My assignment was to design and develop a website for Blue Water Music, a company, which manages musicians and music events. It was my coursework for Web Development course at college. 
I actually did create the websites in two styles. One site is in dark, monochromatic colors with only some blue elements. The second design is more cheerful, with bright colors.
At the beginning, I had to design the website first in Adobe Photoshop. Later on, I could focus on developing HTML & CSS using Adobe Dreamweaver.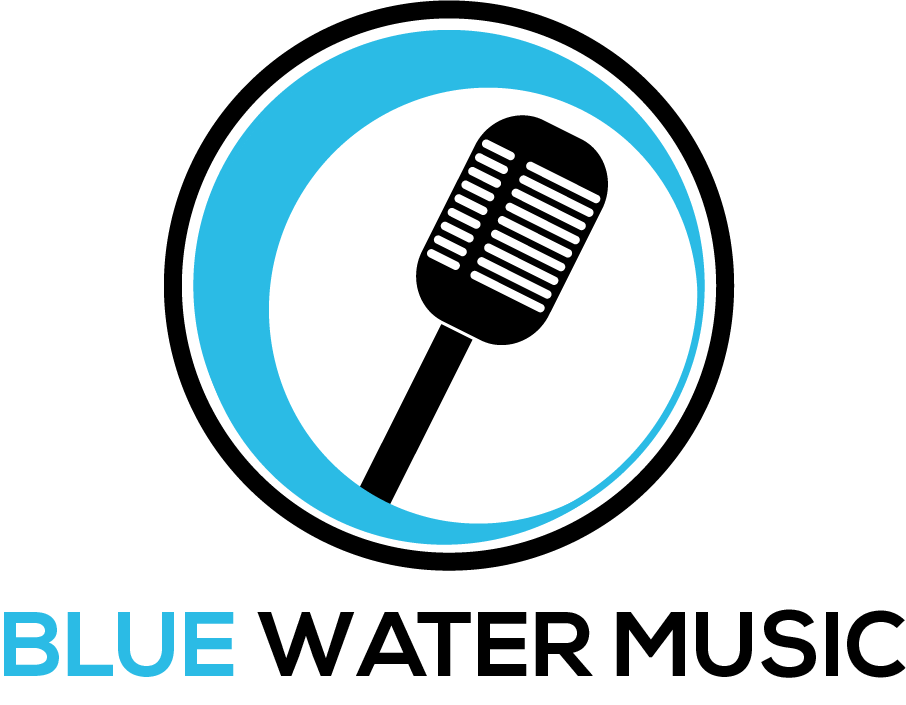 Besides the website, I made this logo for the company, entirely in Adobe Illustrator, so that it could appear in any size.