This project presents a Japanese room which I created in 3ds Max. It was a piece of my coursework for my Certificate of Higher Education in Games 3D Art & Animation.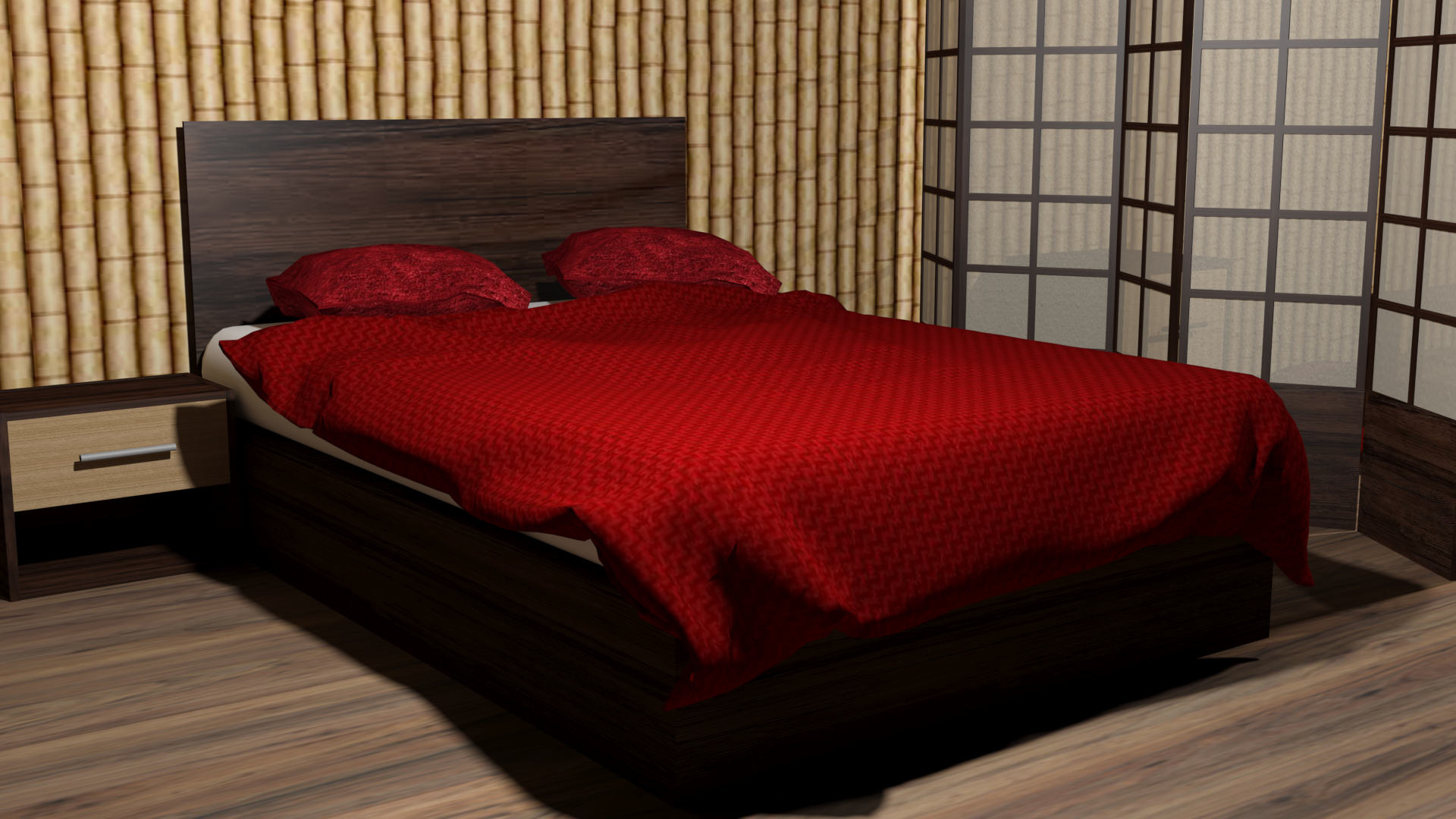 My task was to design a room for Reiko Okuyama - a Japanese animator, one of the first women in the industry. It included research, concept drawings, mood boards as well as the execution part - which means that I had to create every single piece of furniture only by myself from scratch. The textures, however, were free resources.

The most time consuming things were for sure the bed and the couch - as they contain pillows and other soft materials which are harder to model than stiff elements.