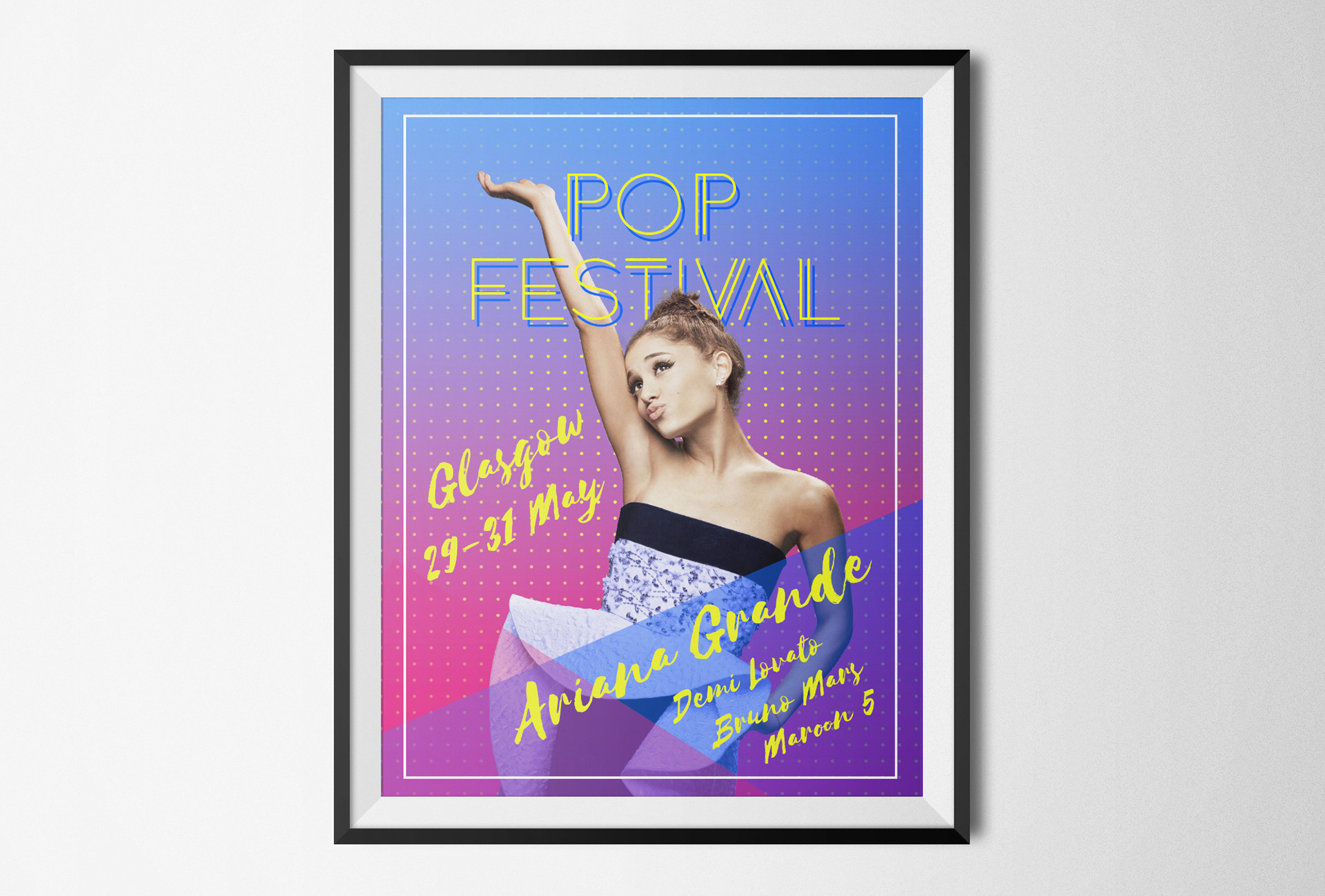 I made this poster using Adobe Photoshop. It was my task for college to design a festival poster, but I could choose the style and music genre. I decided it would be a pop music festival.
I have to admit that I had so much fun while making it and I really like the final result.
At first, I started with festival posters research, mainly on Pinterest
(
you can find my

research board here
). I wanted to follow the recent trends: gradients, geometric shapes, vibrant colors and bold typography.
As I said earlier, I like it very much, although I am aware it lacks more information about the festival. If I had designed a typical poster to hang on a wall for a real company and real festival, I'd have probably put a website address and/or QR code as well.
However, there are is a reason behind that - the brief of the project was to use it on a website, therefore no need to link the website, right?